Arduino Easy Module LCD Kit
The Arduino Easy Module LCD Kit comes packaged with everything you need to start your Arduino journey. You can easily start of with block programming or move to coding on Arduino IDE.
No need for soldering and connection. This kit comes with a Multi purpose shield that has built in components and sensors. You can also wire up the LCD screen for more great activities
Note: The Uno R3 development board is not manufactured or supplied by Arduino (it is manufactured to the same specifications as the Arduino board).
You might also like
In Stock - 36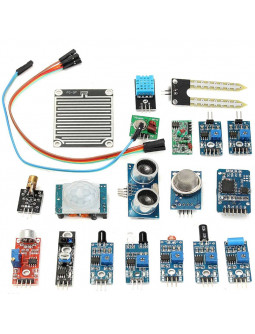 In Stock - 15
Customers who bought this product also bought:
11 other products in the same category: