Sonoff Basic ZBR3 - Zigbee DIY Smart Switch
You can connect this switch to your TV, DSTV, xBox, Playstation or Fridge to make it smart.
Sonoff BASICZBR3 is the first Sonoff ZigBee DIY Smart Switch that connects SmartThings hub to control all the connected appliances via SmartThing APP on iOS/Android phones to access rooms, scenes, members or automations mode to build a smart house. 
Overview:
Seamlessly works with Amazon Alexa platforms including ZE39KL Echo Plus, Echo Studio, DW84JL 2nd Gen Echo Show & L9D29R 2nd Gen Echo Plus, directly pair with ZigBee smart switch via your voice, just say: "Alexa, find device" and see.Plus, more triggering conditions like schedule, device, location and alarm can be used to make appliances connected with Zigbee smart switch activated or inactivated. Follow Sonoff ZigBee smart switch to start your a new smart home journey!
Simply set a timer to let your devices switch on/off automatically at a pre-set time through a day. For example, prepare your coffee maker in the evening, and a cup of coffee is ready for you in the next morning. Compatible with the IFTTT function, and you can make more actions happen to trigger other devices, or receive a notification on your phone once the action was triggered.
Along with support for smart scenes, just set a device to turn on/off to make another or a boatload of devices turn on/off. 
Features
·       Compatible with Amazon Alexa.
·       Works with SmartThings hub .
·       Set sunrise and sunset routine to turn on or off light.
·       Hands-free voice control.
·       Schedule devices on or off.
·       Turn on or off lights based on your location.
·       Customize devices to trigger devices.
·
Specification of the Sonoff BASICZBR3
·       Max Current: 10A;
·       Max.input: AC 100-240V 50/60Hz 10A;
·       Max.output: AC 100-240V 50/60Hz 10A;
·       Gang: 1;
·       Zigbee: IEEE 802.15.4 2.4GHz;
·       Enclosure Material: PC V0;
·       Product Dimensions: 91*43*25(mm);
Certification
Download Center
Package included:
·       1 x Sonoff® BASIC ZBR3 smart switch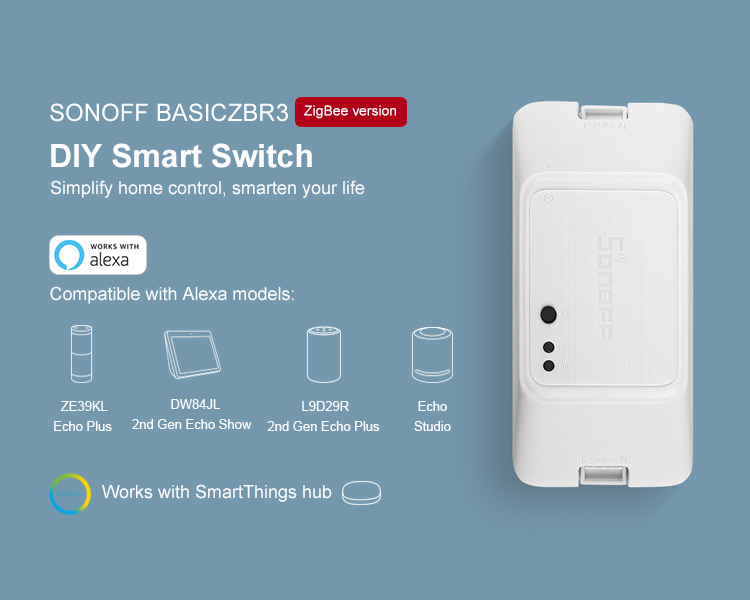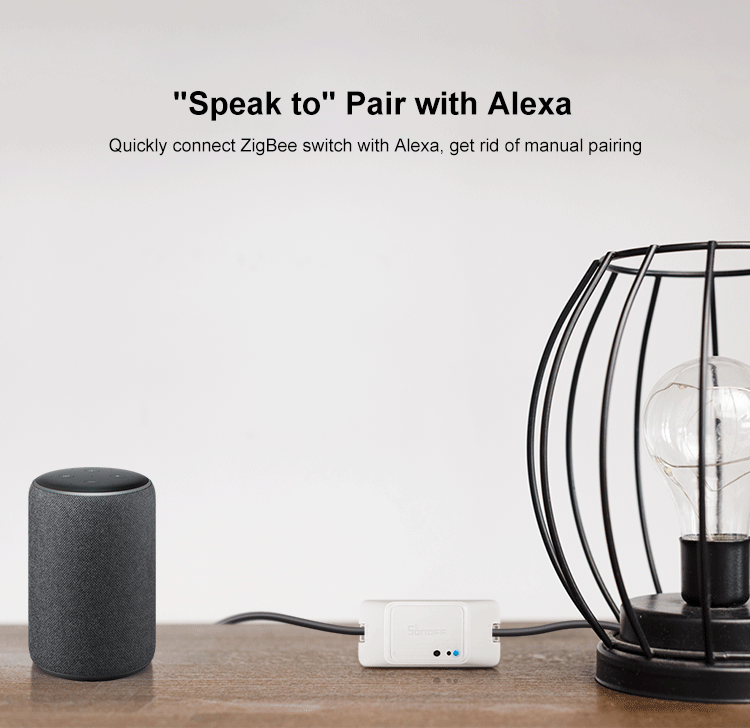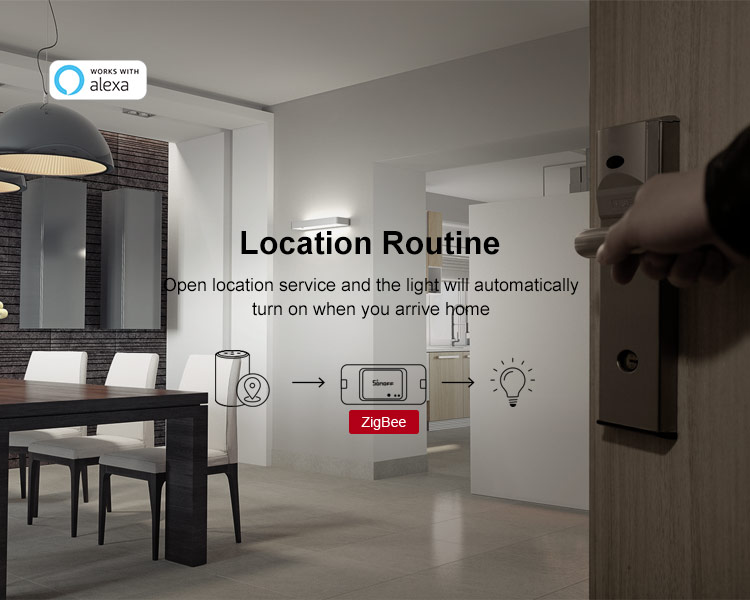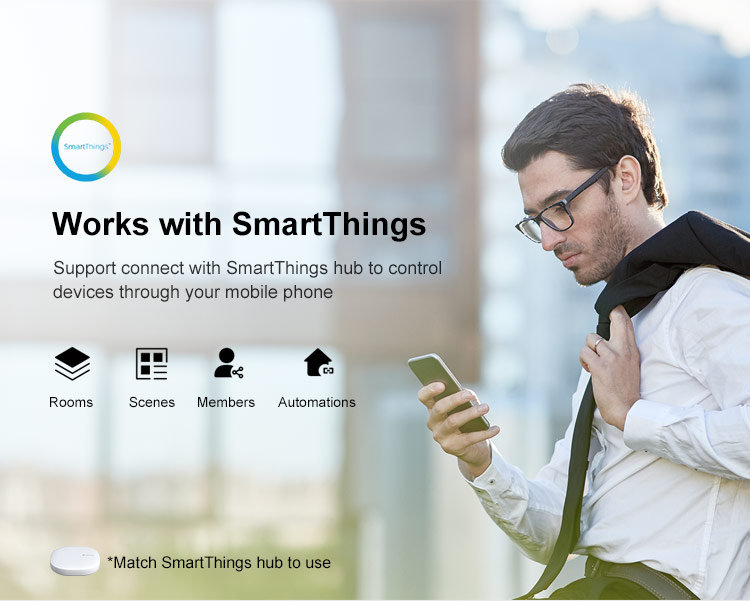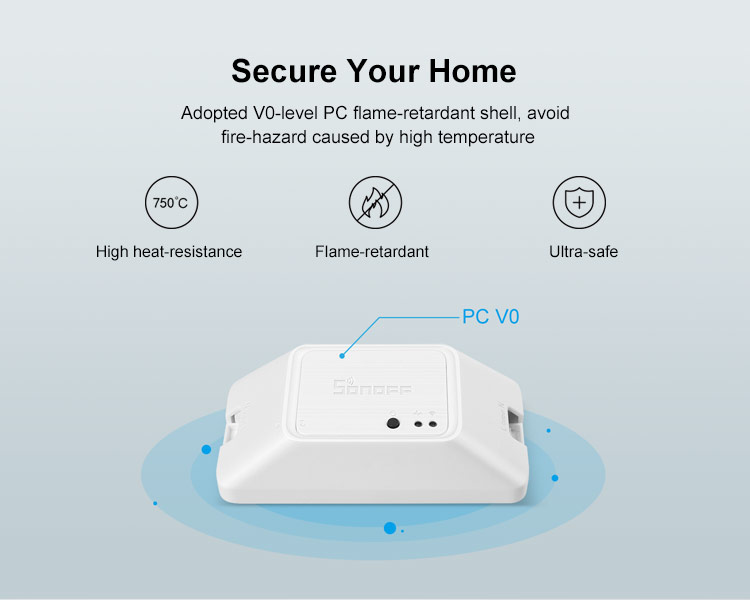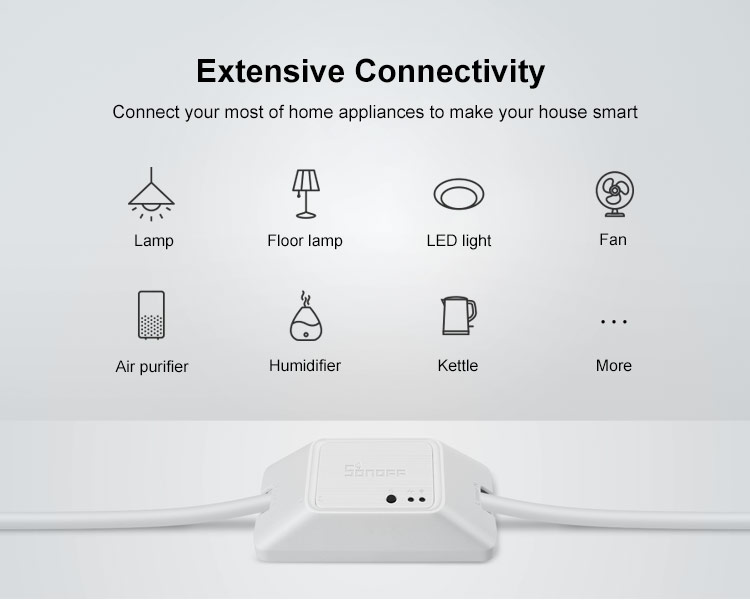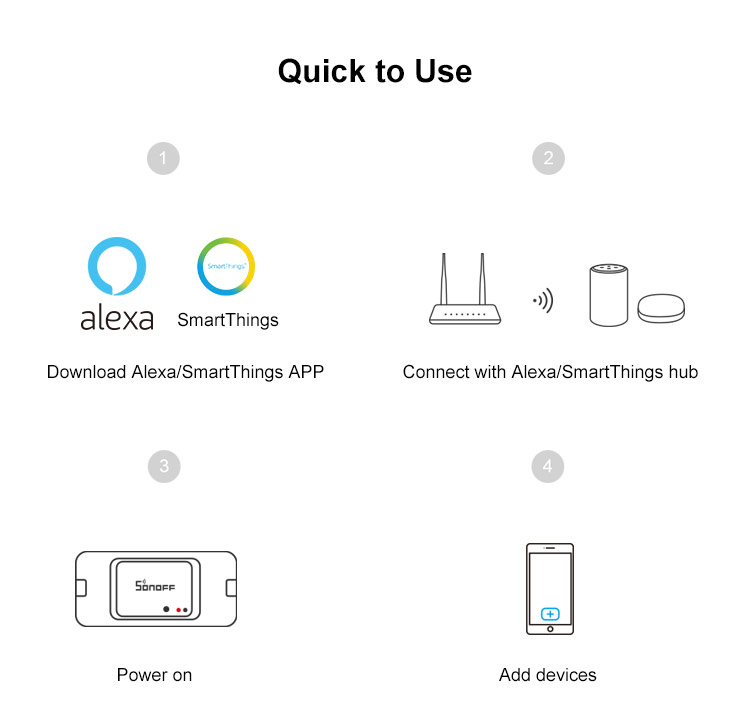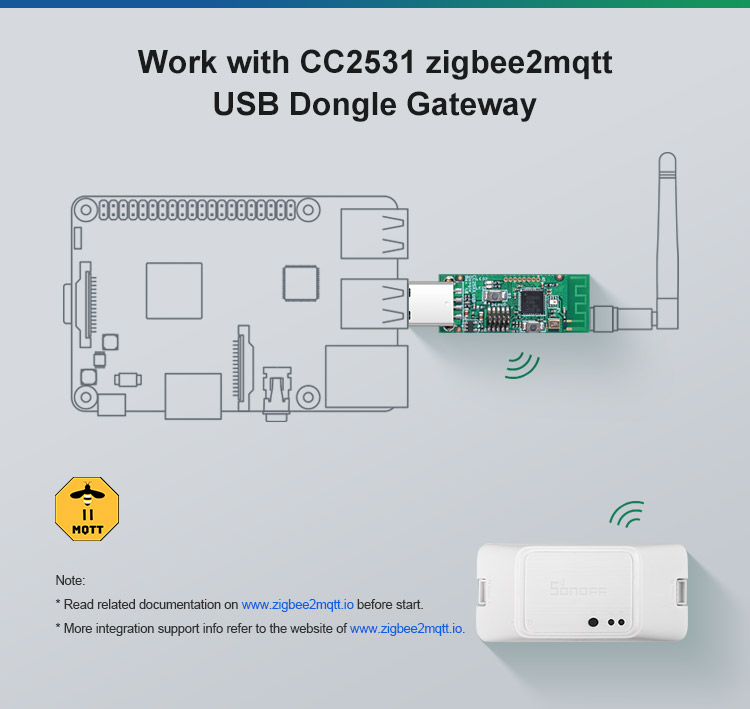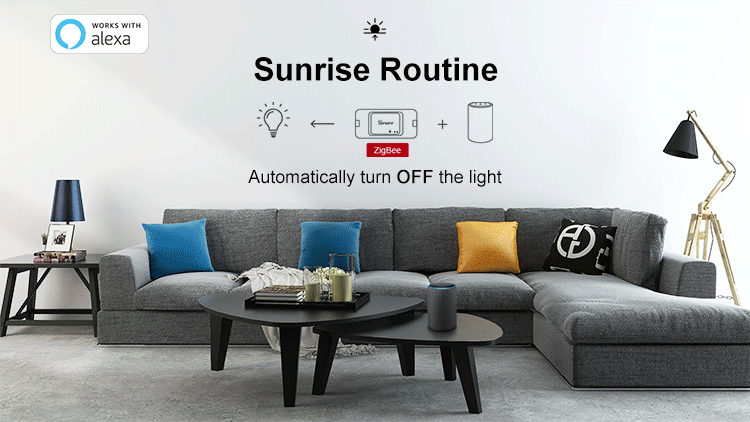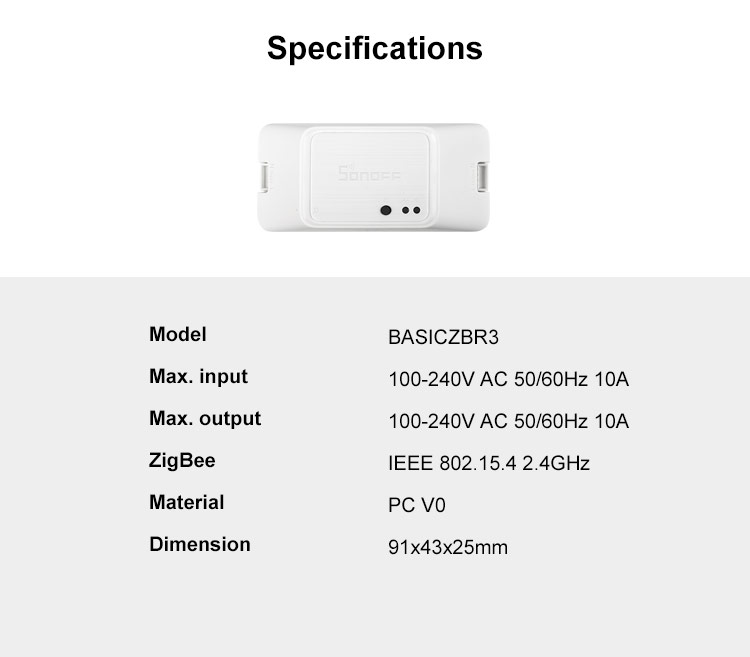 You might also like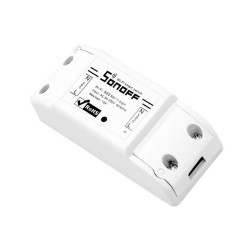 Out of Stock
Customers who bought this product also bought:
16 other products in the same category: