XH-M350 Backup Battery Switch Over Module
This module is used for emergency switch over to a battery. Included is a high quality relay. The effective control current can reach 12A, and the power can reach 150W in the control of 12V. The module can be used in a wide range of applications including incubators, networks, computers etc
Overview:
This module is used for emergency switch over to a battery. Included is a high quality relay. The effective control current can reach 12A, and the power can reach 150W in the control of 12V. The module can be used in a wide range of applications including incubators, networks, computers etc
Specification:
• Model: XH-M350
• Control voltage: DC 12V
• Control current: 12A
• Support power: 150W
• PCB Size: 54*26.6mm
• Net weight: 30g
Circuit principle analysis:
When the above circuit is connected to the 12V adapter and battery, when the 12V adapter has power, the priority is to automatically connect the adapter for power supply (green light), when the adapter stops power supply automatically switch to the battery power supply (red light), so as to achieve uninterrupted power supply!
Package includes:
• 1 x Backup Battery Switching Module Board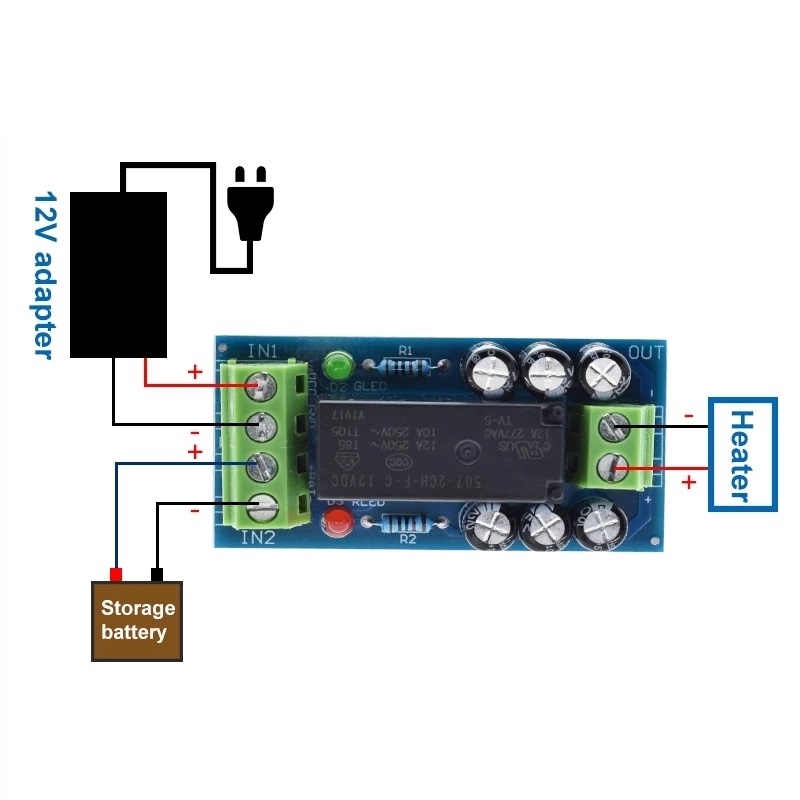 AD-XH-M350-Batt-Switch-Over
Customers who bought this product also bought: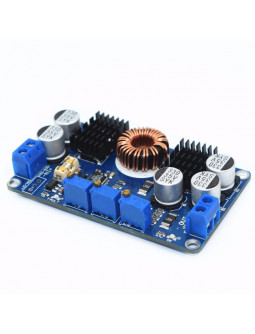 In Stock - 12
12 other products in the same category: