Sonoff T2 UK 1 Gang Smart Light Switch
Upgrade your home to an elegant smart home by turning your lights into Smart Lights. Simply replace your current light switches with the Sonoff WIFI enabled Smart Light Switch.
Once connected, you can control it with your phone or voice assistants like Alexa or Google Home.
Please note: Neutral wire required. UK Size is 86x86x35mm
Overview:
The Sonoff Tx range can be controlled remotely using your phone. The light switches work with Amazon Alexa and Google Assistant which let you turn on or off your lights with a voice command, perfect for those who love to multi-task. Features sensitive touch buttons that are attached on the simple and stylish switches to ensure a modern and nice decoration on any wall surface. A slight tap for easier control. Additionally T2 support 433MHz remote controls. Compatible with IFTTT function, the switches can communicate with a slew of devices and services, to trigger them on or off. The share control provides you a quick way to allow you and your family to control devices together.
Features:
• Model: T2
• Standard: UK
• Gang: 1 gang
• Colour: White
• Input: T2( UK1C ):AC 100-240V 50/60Hz 2A
• Output: T2( UK1C ):AC 100-240V 50/60Hz 2A
• Operating systems: Android_4.1 or higher&iOS 9.0 or higher
• Enclosure Material: PC V0 + toughened glass panel
• Wireless Standard: IEEE 802.11 b/g/n 2.4G
• RF: 433.92MHz
• UK Size: 86*86*35mm
Specification:
• Remotely control devices through a phone
• Turn on/off devices with Amazon Alexa and Google Assistant
• Touch control buttons for convenient operation
• Set a particular time to turn on/off devices
• Customize one or groups of Sonoff devices to turn on/off with a simple tap
• Allow you to manage devices when there is no WiFi network in your space
• Control the device with your family together via device sharing
• Sync the real-time device status to your phone
• IFTTT service triggers a bunch of actions
• Can be managed by the 433MHz remote controller (not included)
Download Center:
• User Manual
• Product Specification
Package includes:
• 1 x Sonoff T2 UK Smart Switch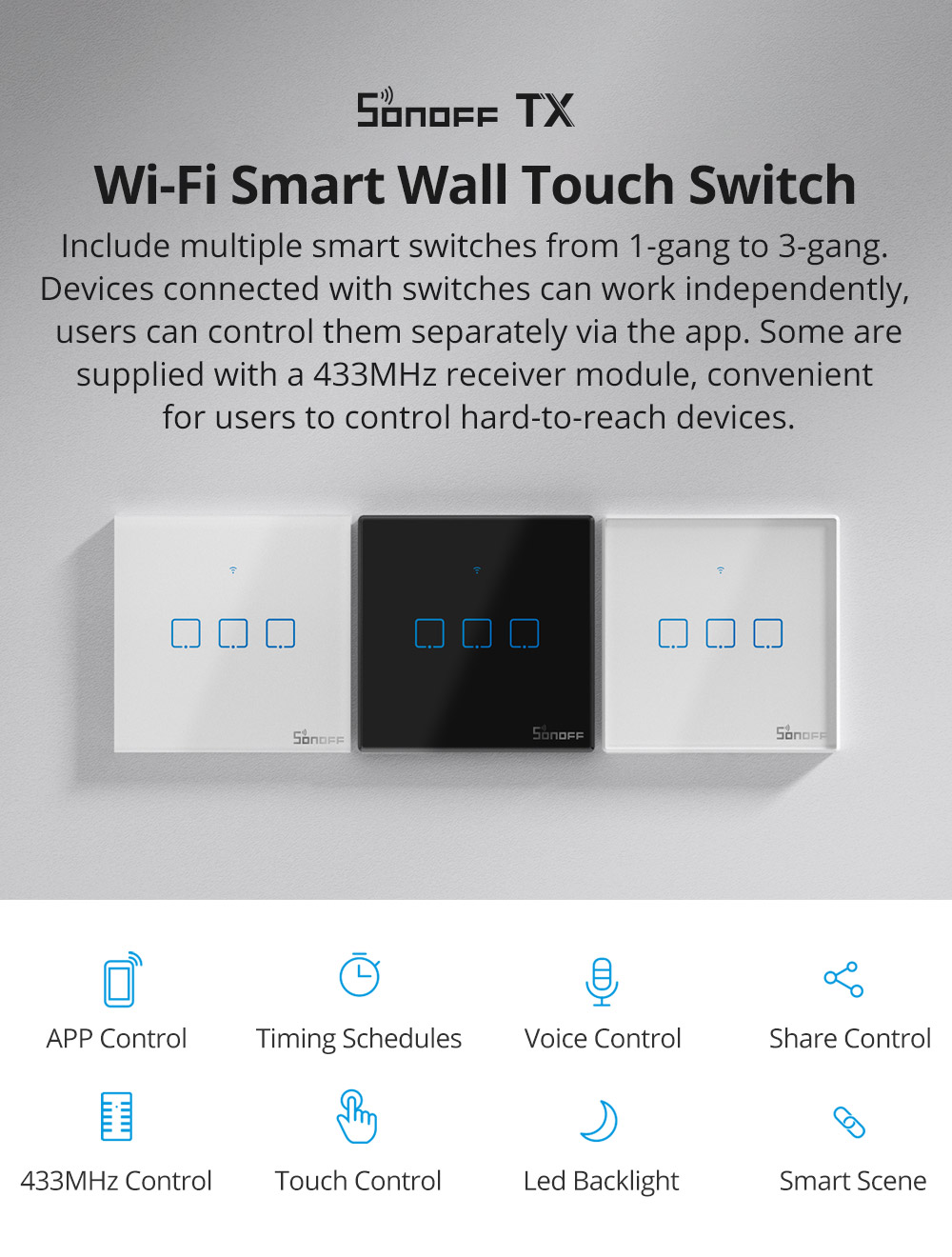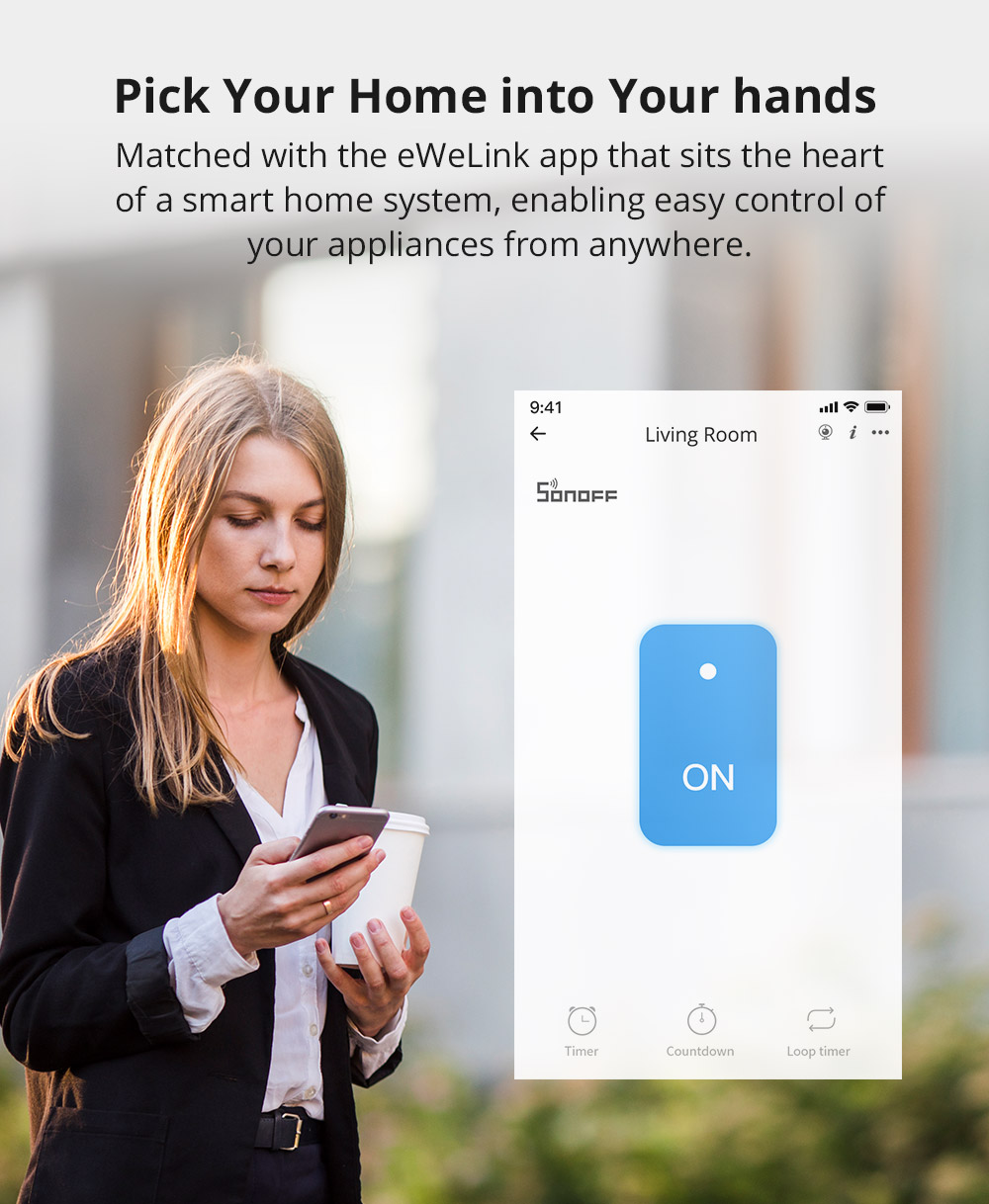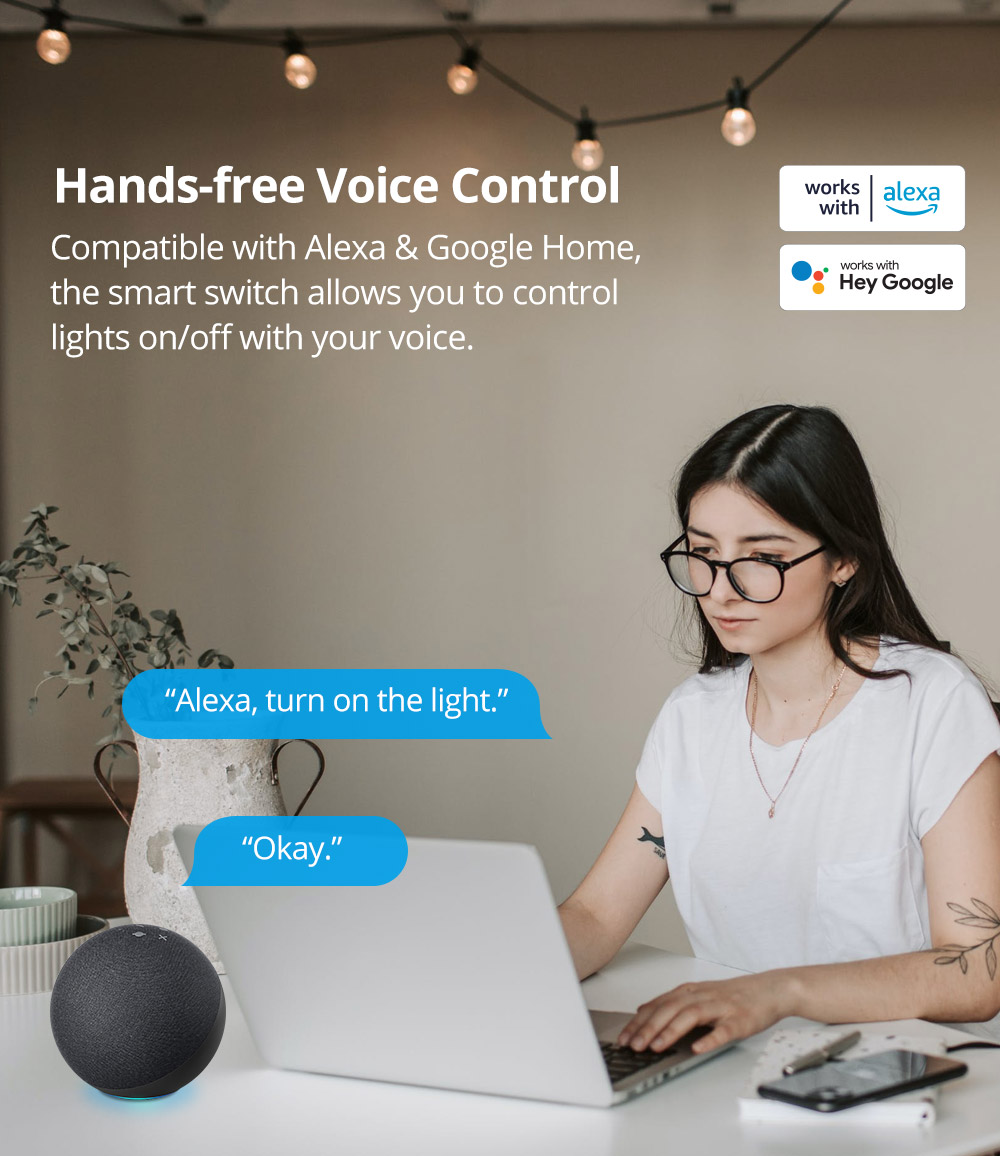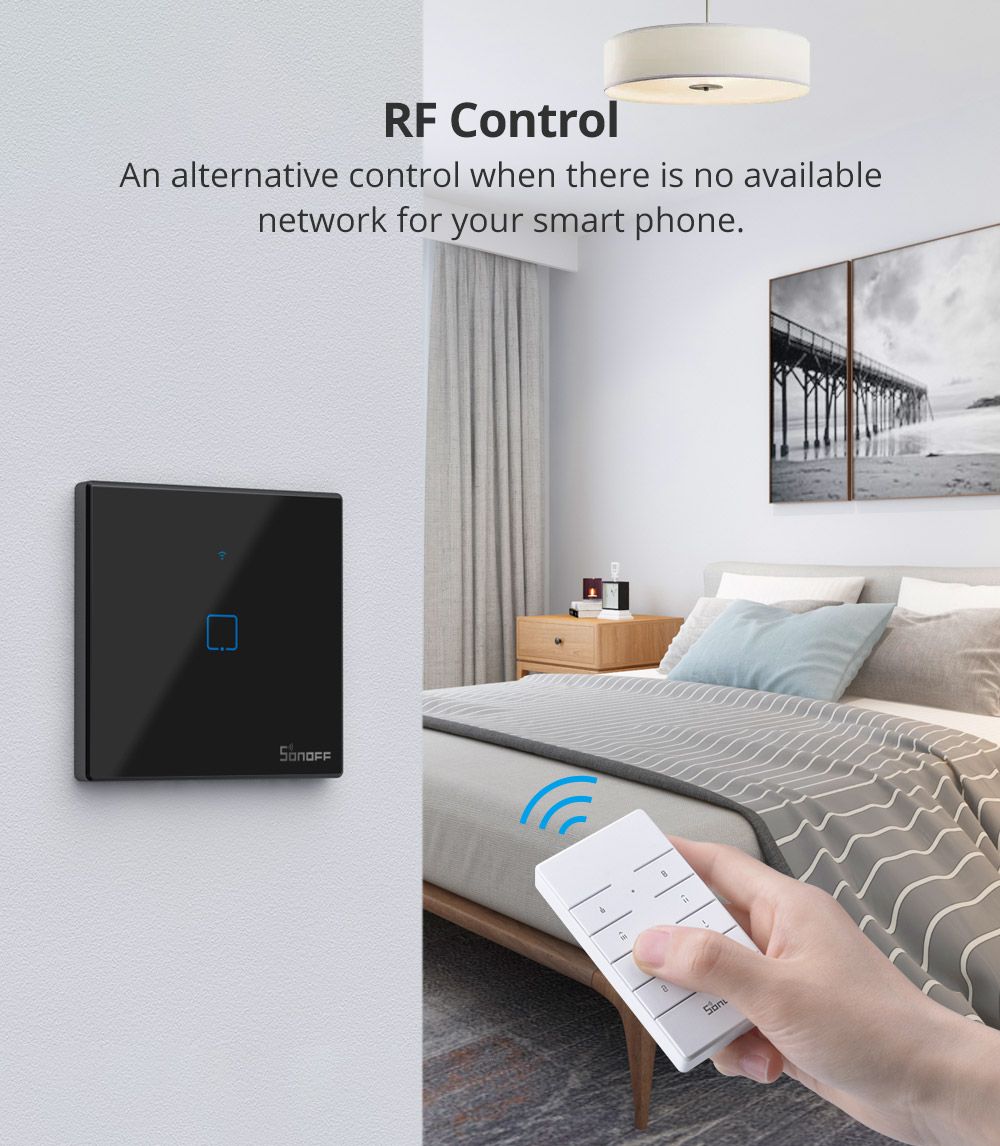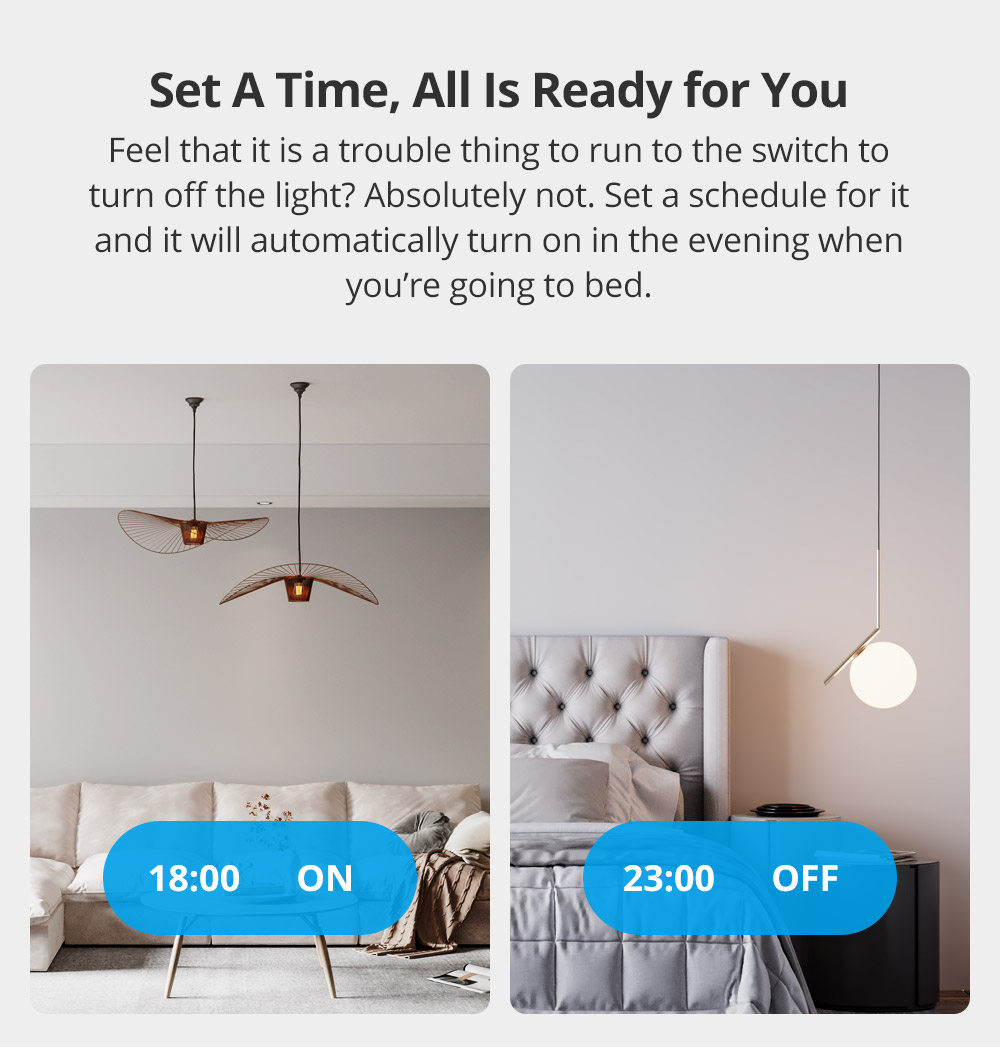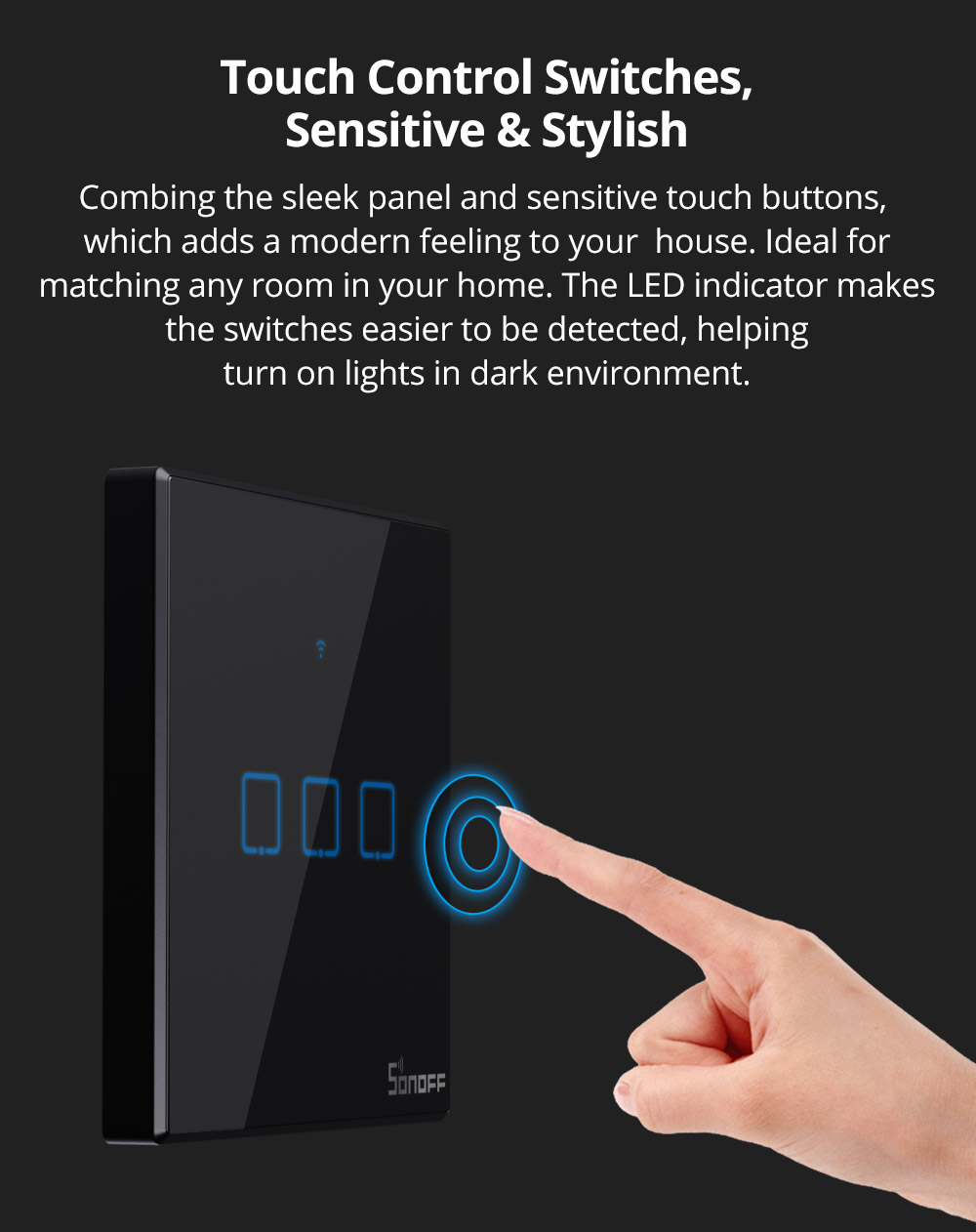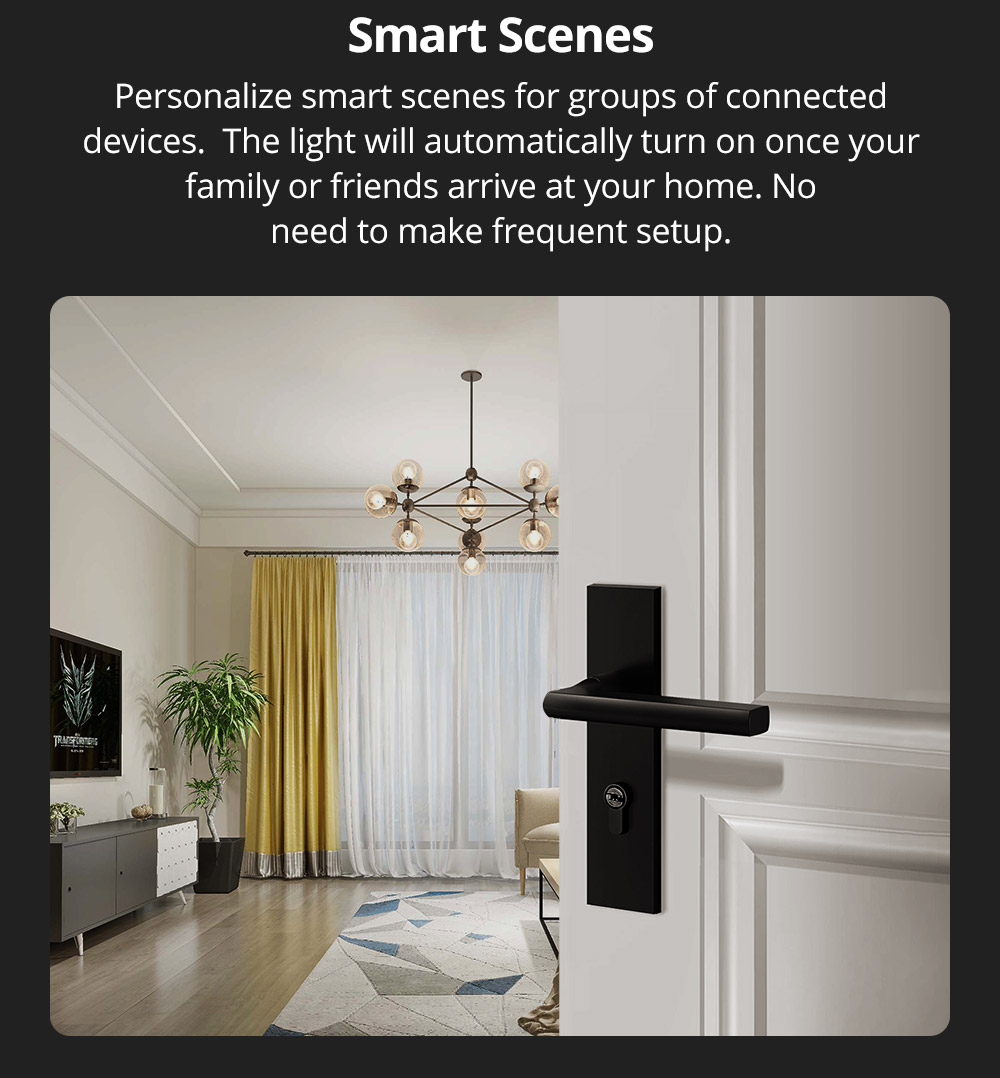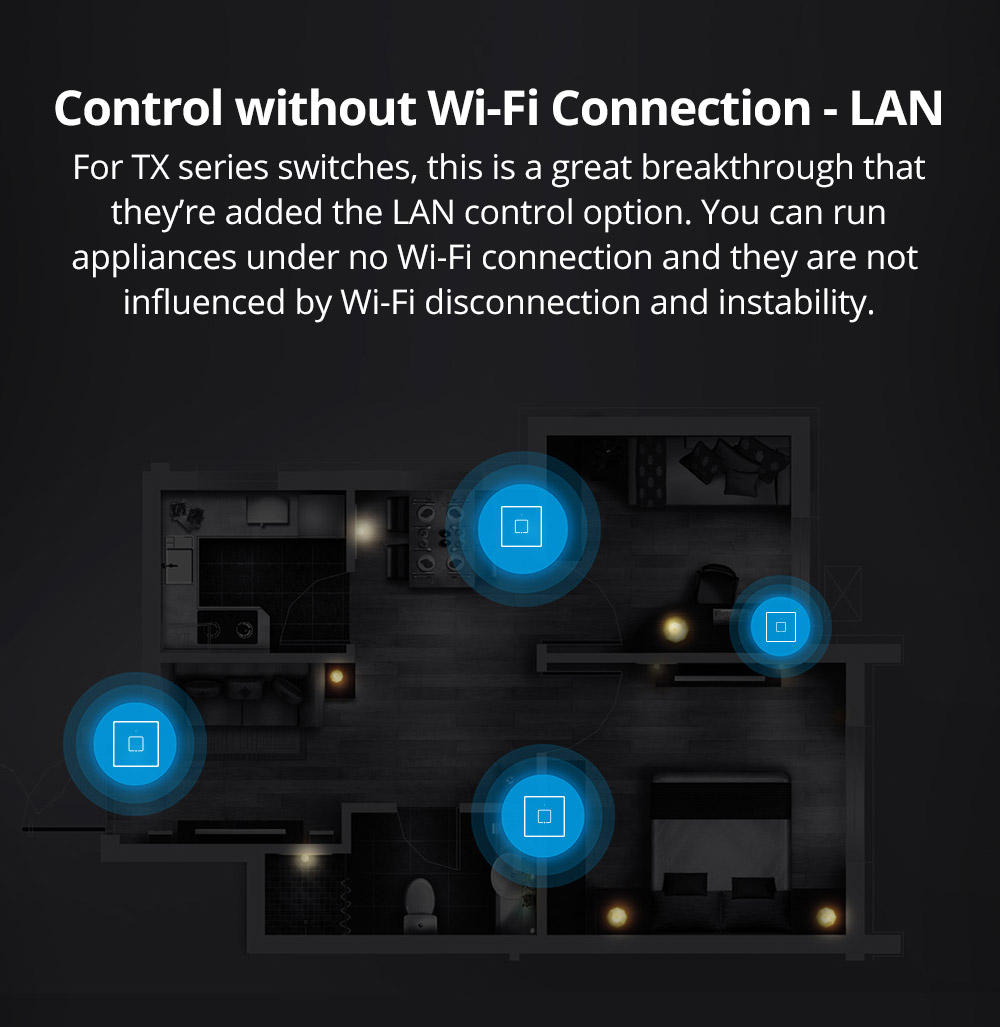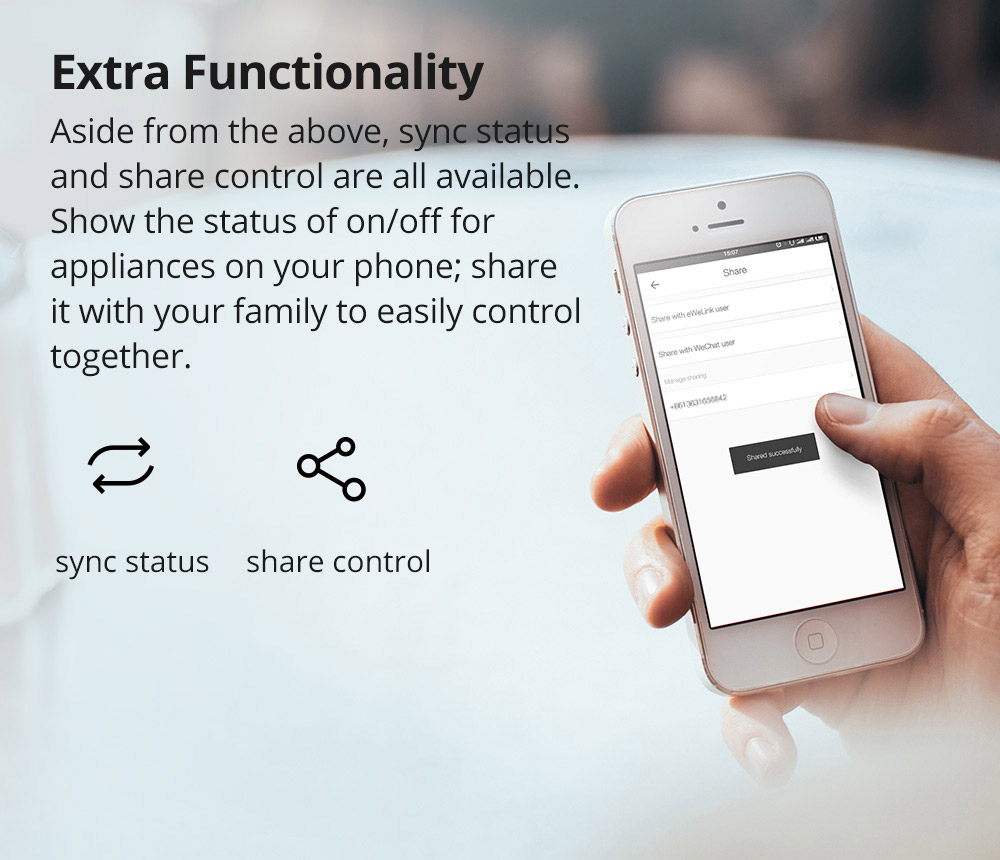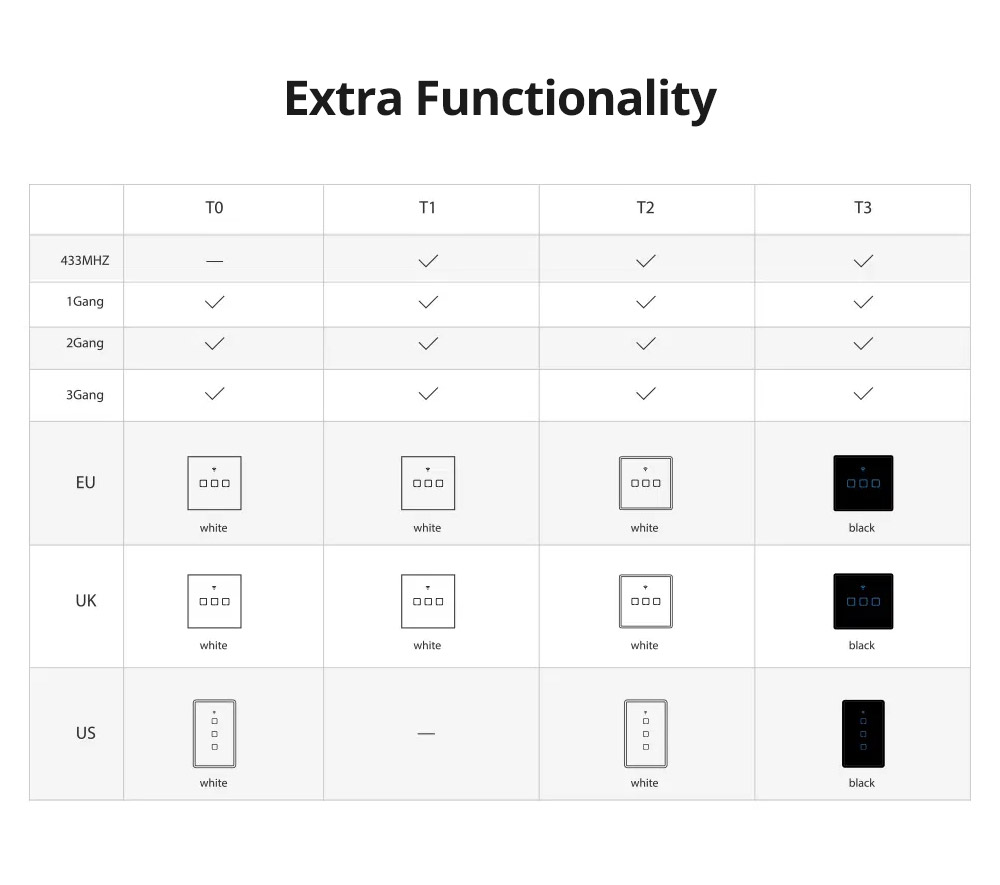 16 other products in the same category: