Sonoff DIN Rail Tray Adjustable Mounted Rail
With this accessory you can mount your Sonoff Switches in your Distribution Board (DB Board). The Din rail is compatible with the Sonoff Basic R2,  Sonoff Basic R2RF and Sonoff Dual R2.
Overview:
Some of the Sonoff products are not DIN rail mounted, which makes it difficult to put Sonoff products into the switchboard.This product allows users easily install the Sonoff switches to their switchboard. Sonoff DR can work with most of our Sonoff products, including Sonoff Basic R2, Sonoff Basic R2RF and Sonoff Dual R2. The installation is very simple. The Sonoff DR has a blue part, which allows you push to fix the switch to DIN rail or pull to take it down. No external tools are required. The material is fire-retardant ABS and the fire rating is V0. The Sonoff DR comes with 4*M3 screws, which perfectly fit Sonoff's original holes, you don't need to open any holes.
Package includes:
• 1 x Sonoff DIN Rail Tray
• 4 x M3 screw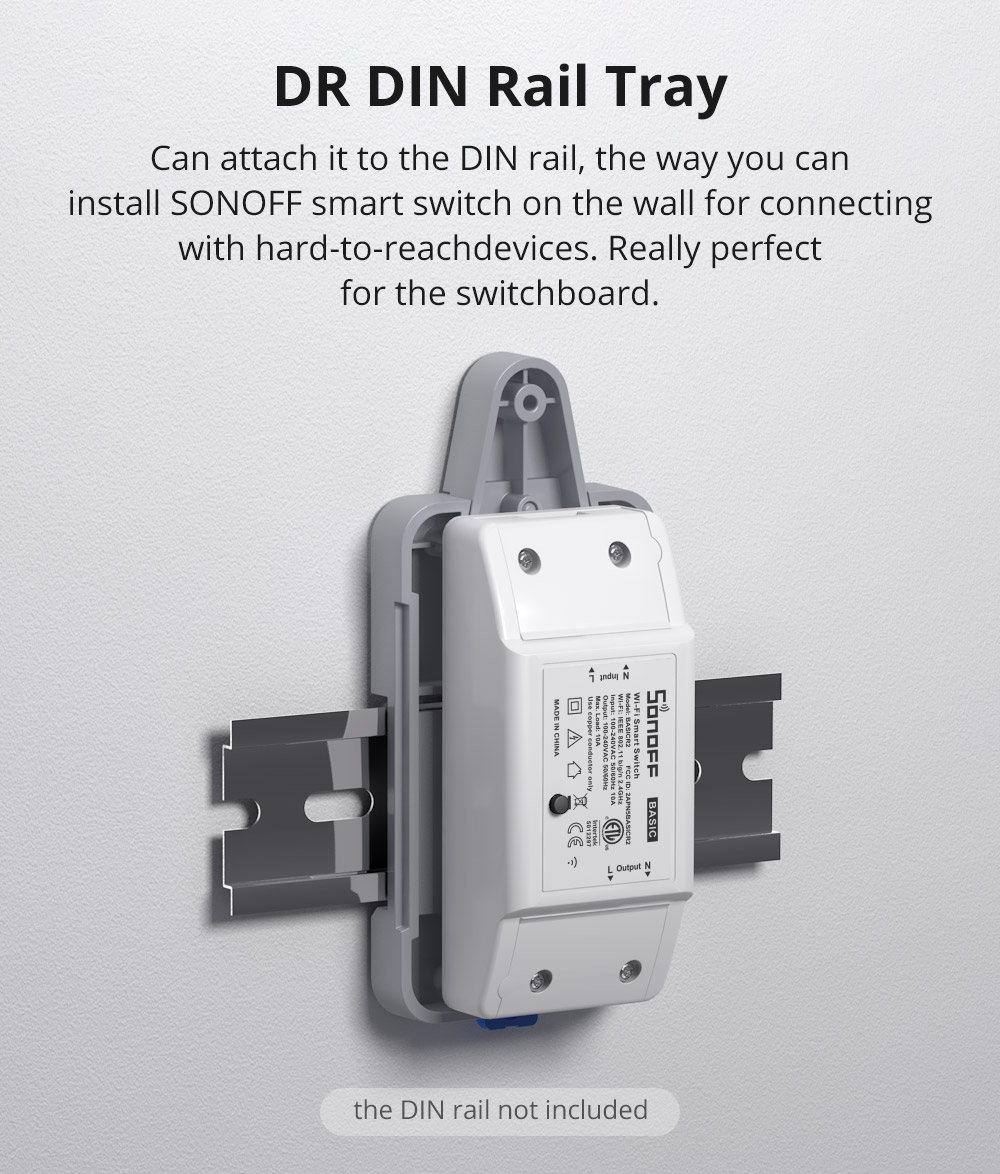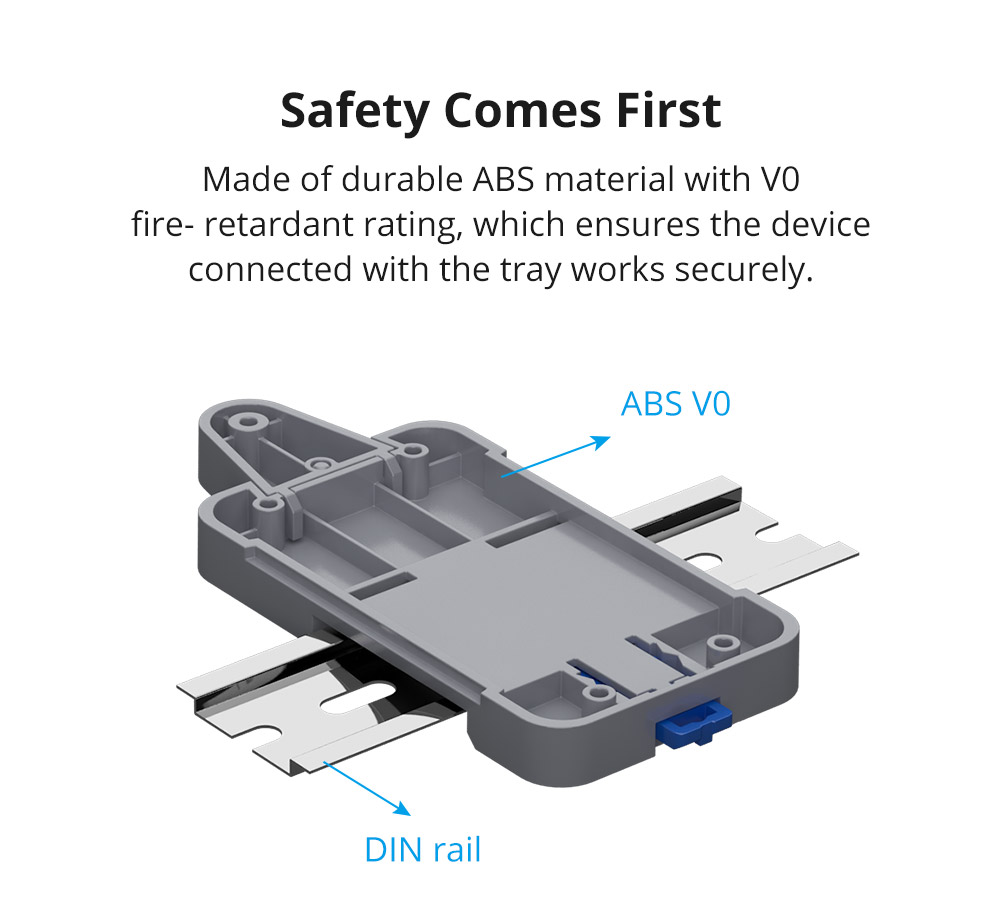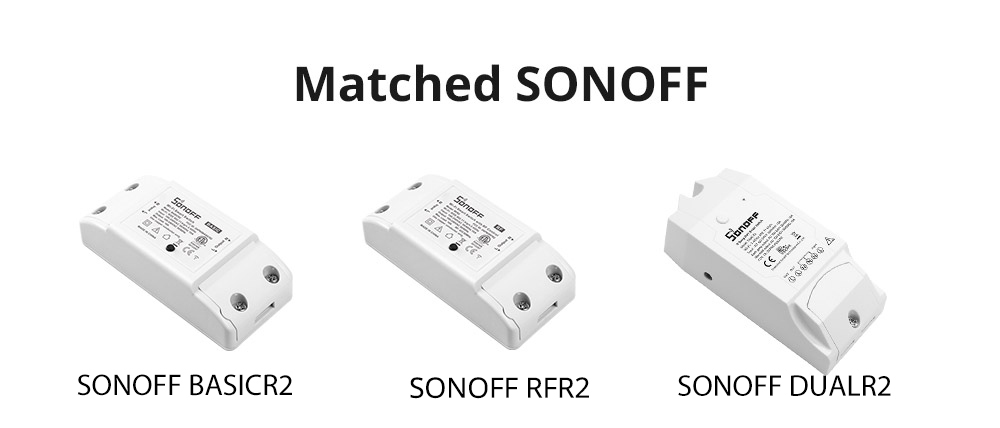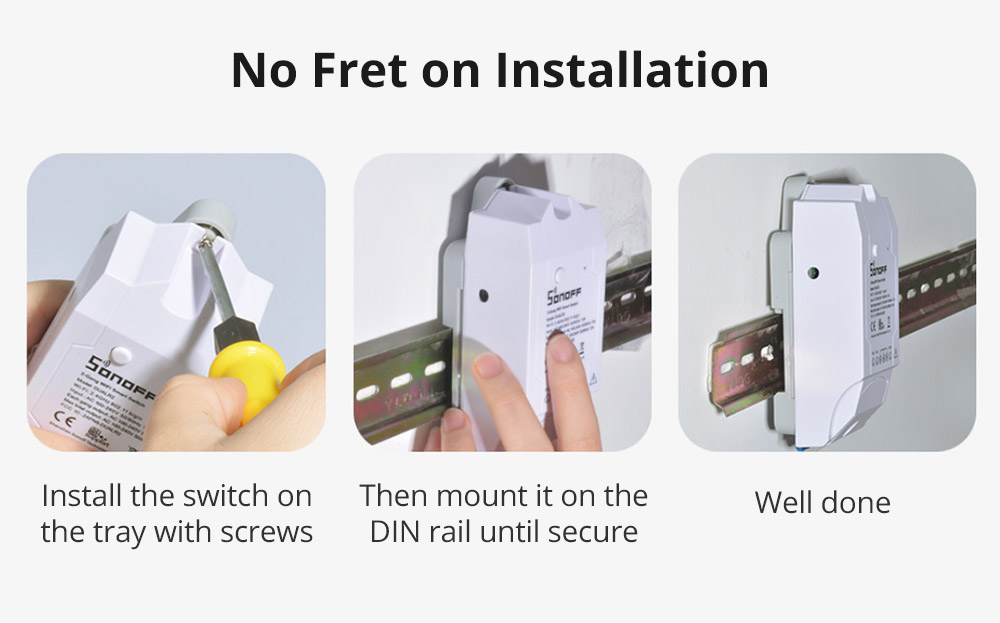 Customers who bought this product also bought:
16 other products in the same category: