Sonoff Dual R3 WiFi Smart Switch
Connect and independently control up to 2 devices with the Sonoff Dual R3. The Dual R3 is packed with features such as energy monitoring, 3 modes i.e. switch, motor and meter mode allowing for great control over devices such as motorised blinds. The Dual R3 is also perfect for two way control of devices such as lights.
Once connected, you can control it with your phone or voice assistants like Alexa or Google Home.
Overview:
Sonoff DUALR3 takes your home to the next level. DUALR3 is a flush-mounted Wi-Fi smart dual relay switch module that is installed behind any standard switch to transform it into a smart switch for wireless control with mobile devices or voice command. Unifying your home appliances into an integrated wireless network to make them communicate with one another which is convenient for you to manage and control, including lights, home appliances and motorized facilities like roller shutters, window shades, blinds, awning, etc. It's TUV certified that provides a reliable quantity and advanced safety, without having to worry about the potential risk of fire and overheat. Three working modes available. DUALR3 comes with switch mode, motor mode and meter mode. One of the typical features is roller shutter and window shades smart control in the motor mode. The switch module offers the ultimate flexibility for your roller shutter and window shades by app remote control and scheduling timed events no matter whether you are home or away. Double two-way control. The double relay switch module distributes the load to two inputs compared to the simple relay, which this working mechanism lets you have two-way control for two devices independently. What's more, the module has an energy monitoring function that can be used to determine the exact energy consumption of the connected devices. In this mode, the load of electrical appliances connected with DUALR3 will always remain on and its relay status will not be changed on the app or the extra switch, used for power tracking and metering only. In eWeLink app, you can manage your roller shutter to make it open, close and even stop at a certain position that you want. Designed to work with more switch types like the momentary switch, rocker switch, ON/OFF switch, dual momentary switch and ON/OFF/ON switch and then you can control your home appliances or motorized devices via the extra wall switch. Siri voice control. By setting up Siri shortcut in eWeLink that allows you to control your curtains with your voice. Even you can create a smart scene to make it keep linkage with other devices in your home, for example, ask Siri to close the curtain to trigger L1 Lite light strip on for an immersive movie night at home.
Features:
• TUV certified and overload protection. Reliable and safe.
• Automate your motorized appliances, like roller shutters, window shades, etc.
• Double two-way control of two devices independently
• Work with various extra switches, control devices directly via original wall switches
• Remotely control home appliances or motorized facilities
• Power metering function helps you save on electricity bills
• Customize smart scenes and scheduling timed events
• Support Siri shortcut voice control
• LAN control available
Specification:
• Power Supply: 100-240V AC
• Resistive Load: 3300W/15A/Total, 2200W/10A/Gang
• Motor Load: 10-240W/1A
• Max Power: 3300W(total) / 2200W(1 gang)
• Product Dimensions: 54*49*24mm
• Colour: White
• Frequency: 802.11 b/g/n
• Security Mechanism: WPA-PSK/WPA2-PSK
• Humidity: 5%-95%RH, Non-condensing
• Enclosure Material: Fire-retardant ABS V0
• Operating Temperature: -10ºC-40ºC
• Gang: 2
Download Center:
• Product Specification
• Quick Installation Guide
• User Manual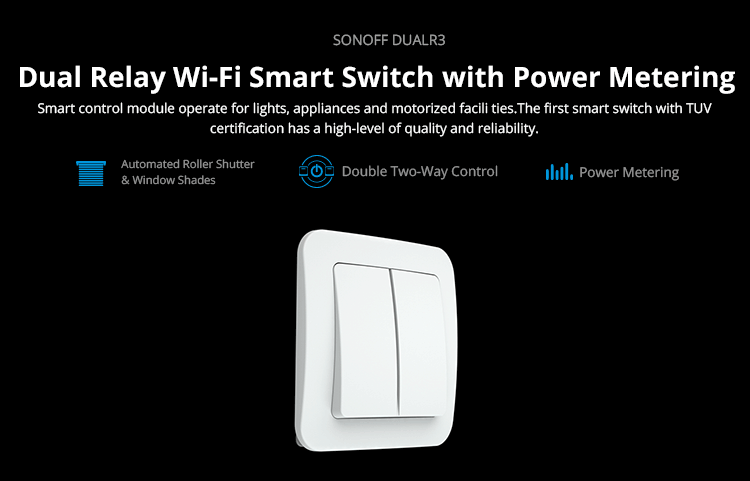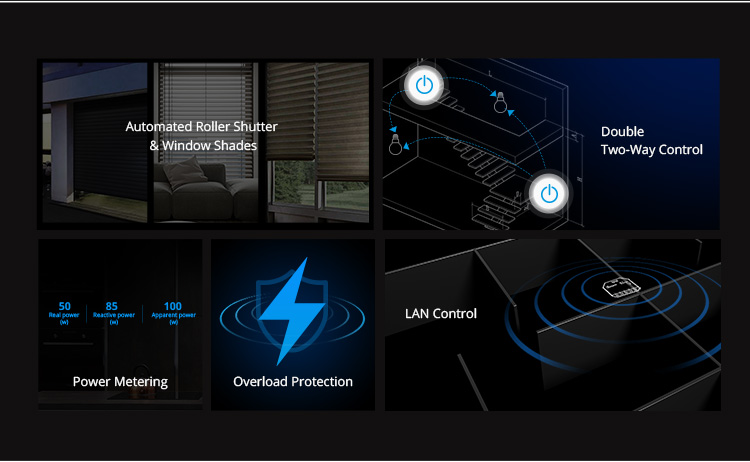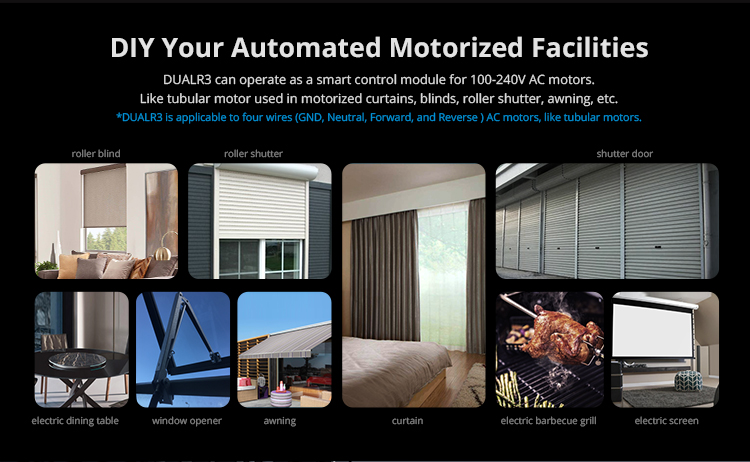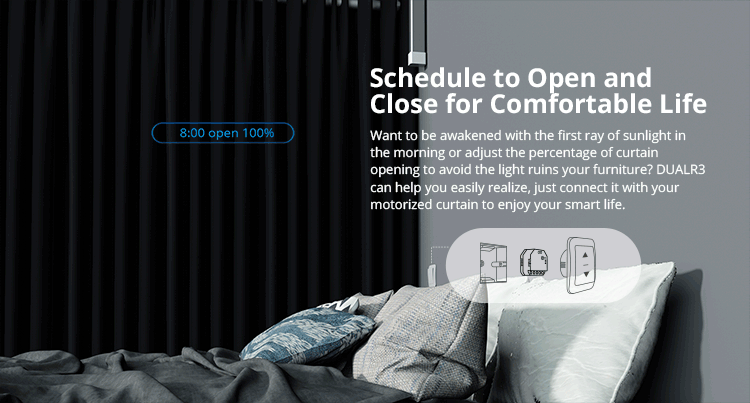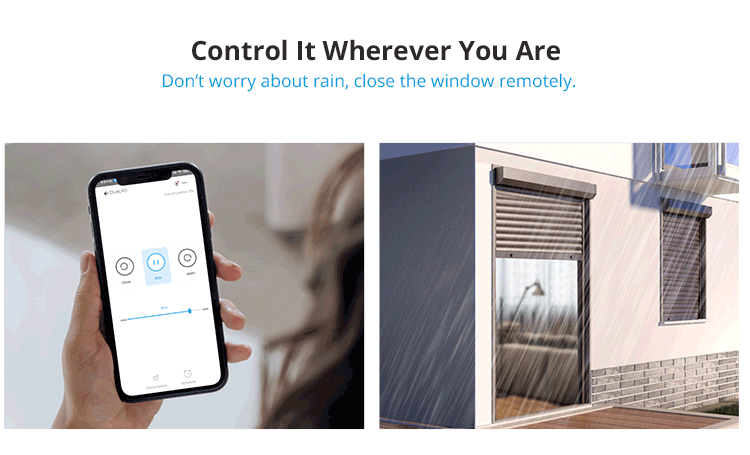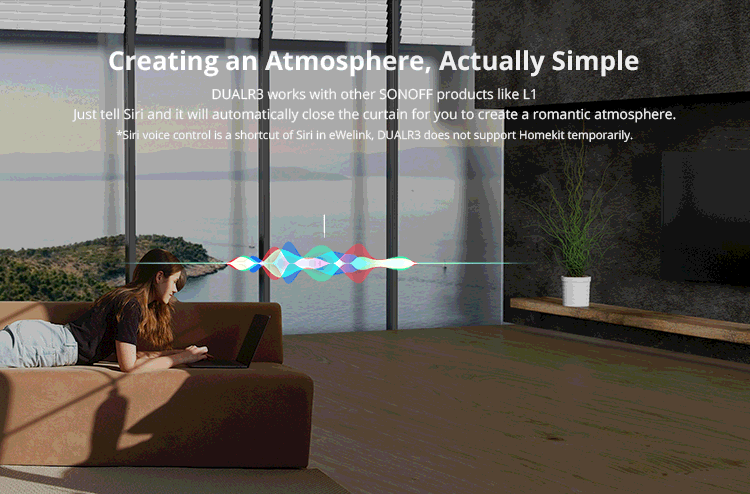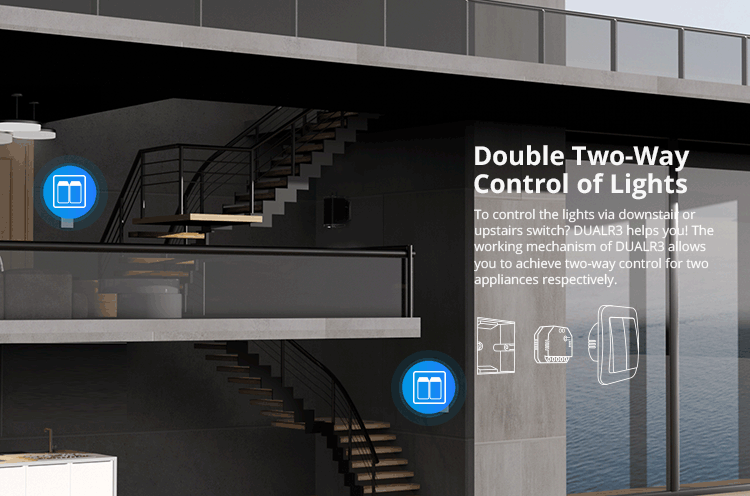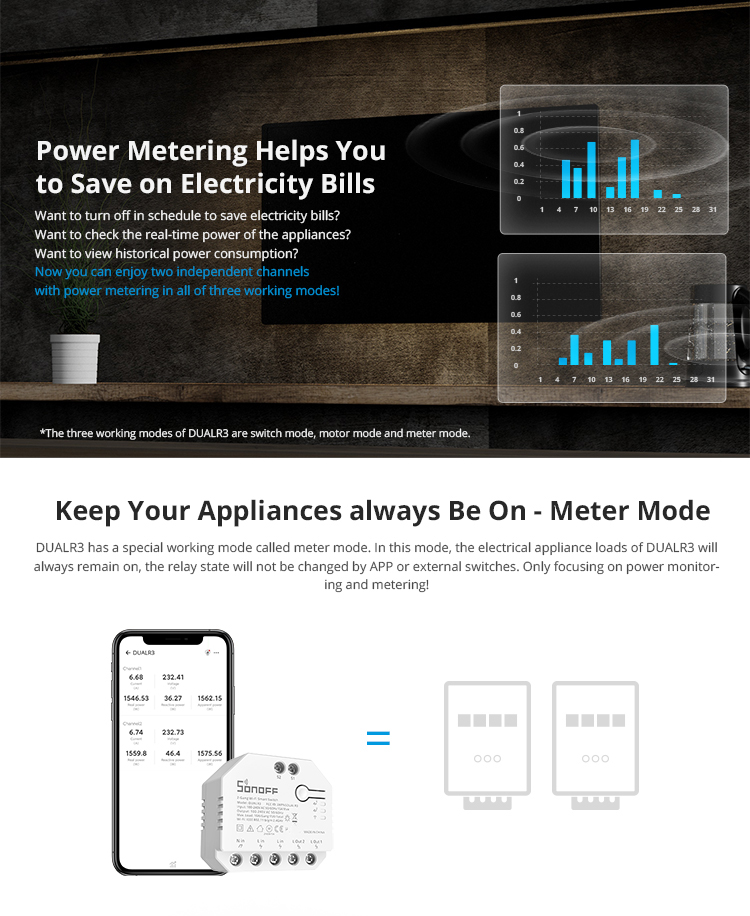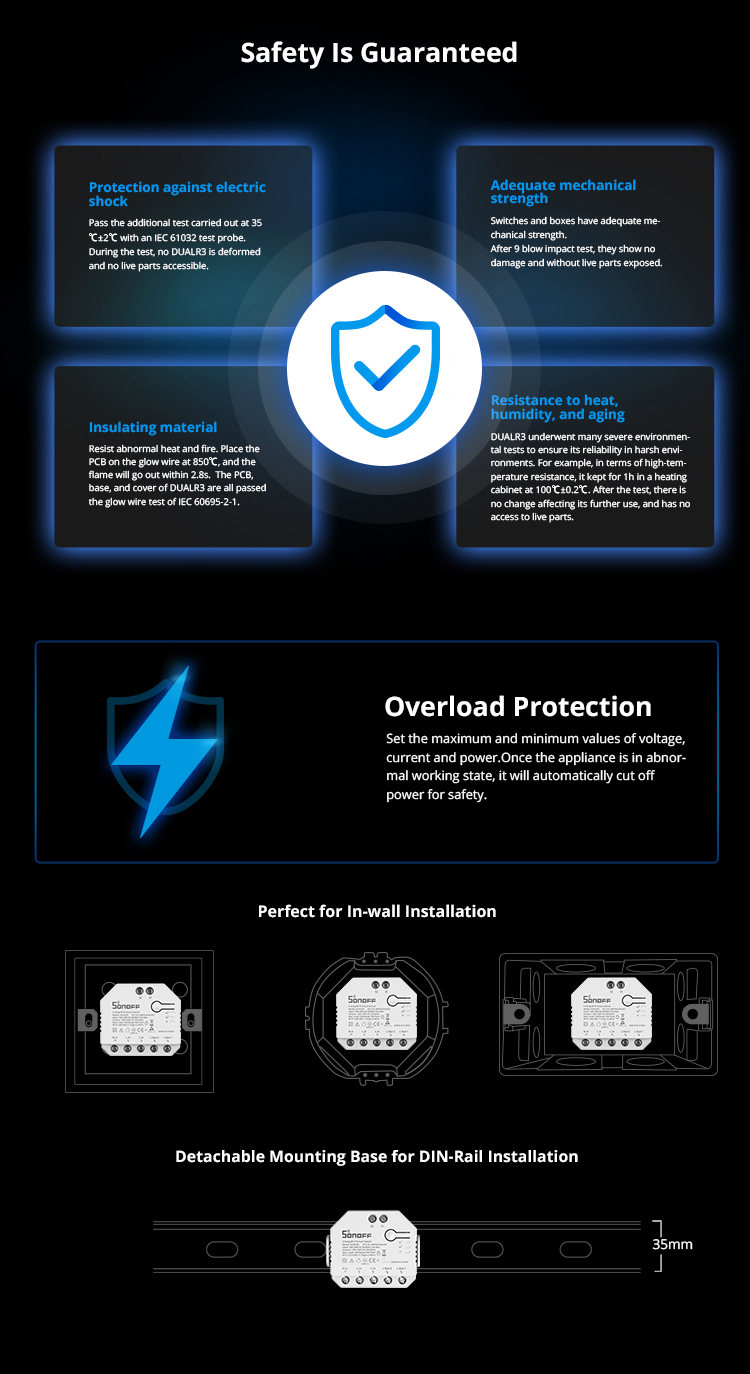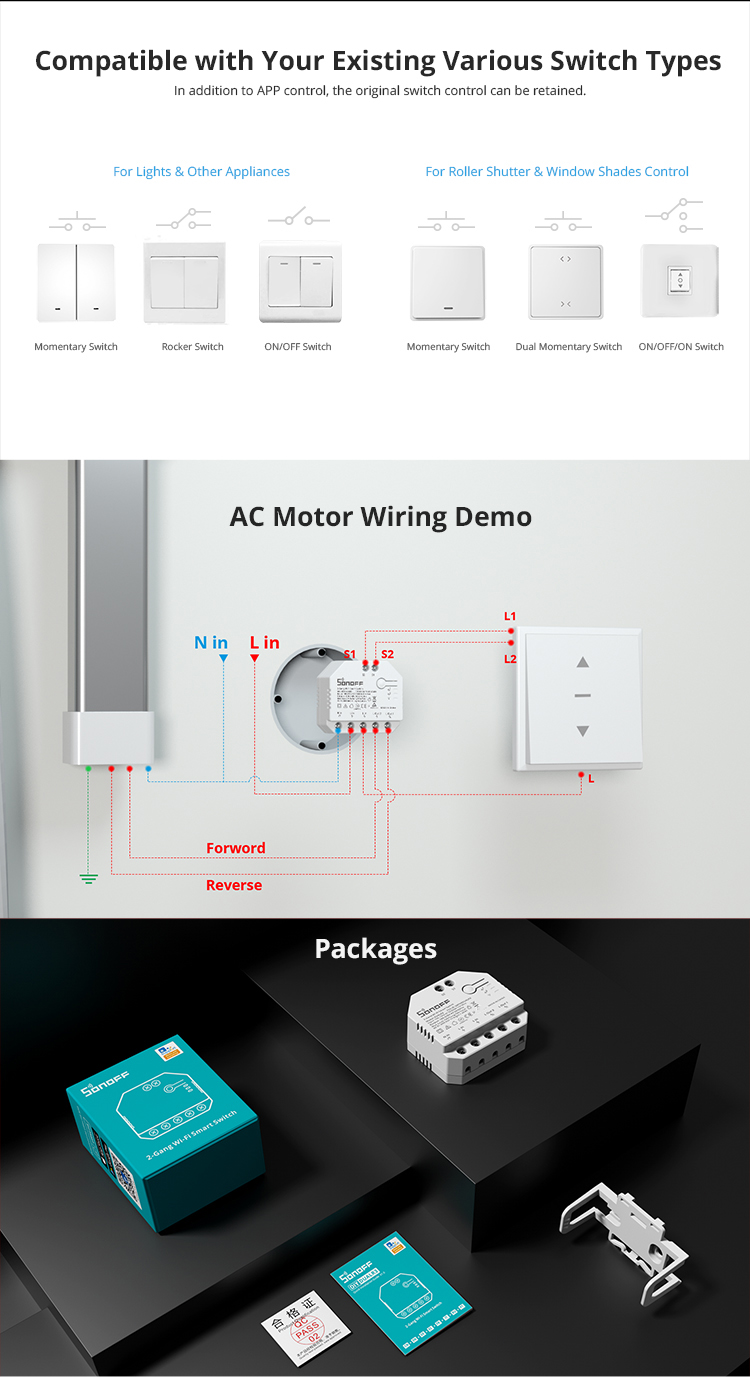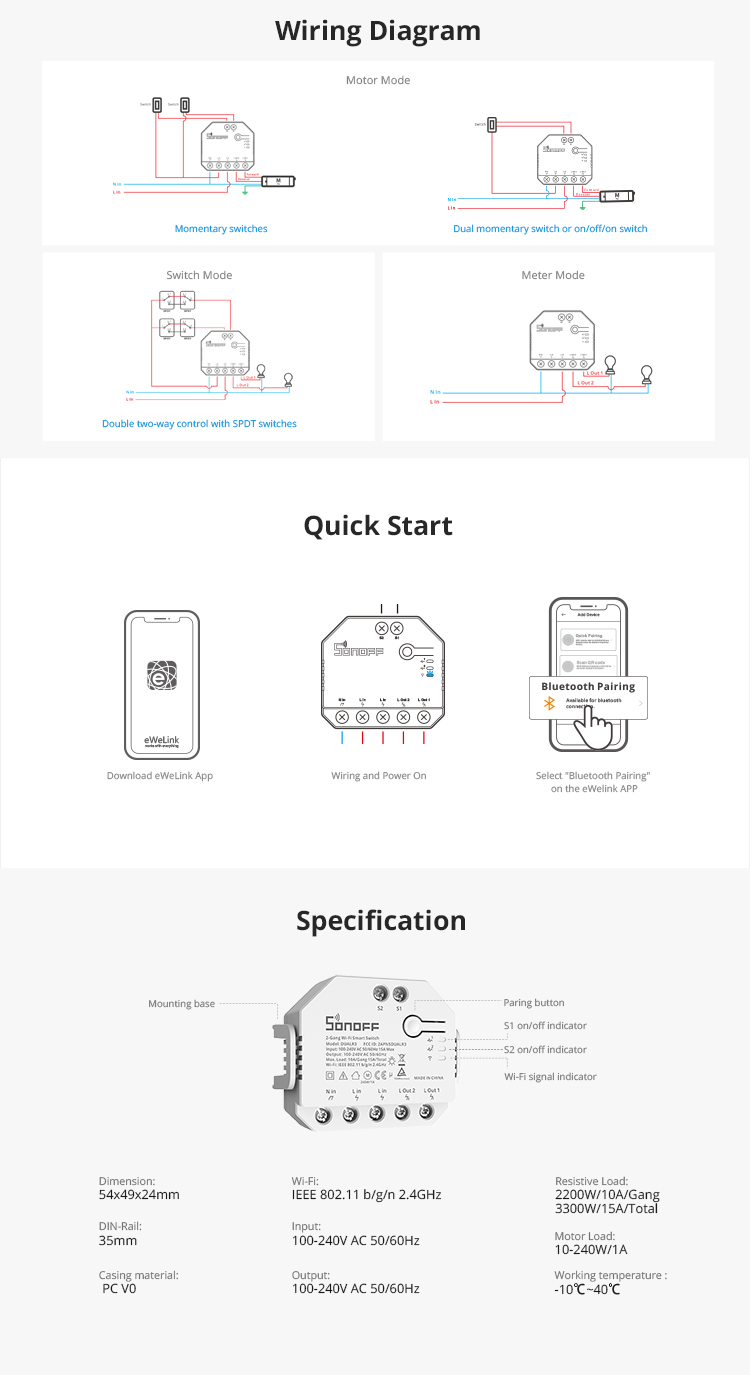 Customers who bought this product also bought:
16 other products in the same category: