63A 1P Smart Circuit Breaker with monitoring - eWelink
Connect this high powered Smart Switch to your high current appliances, control it and monitor usage from anywhere using the eWelink app. 
This device is perfect to control your geyser (up to 63A) and assess how much power is being consumed. You can set this device to automatically switch off your geyser during peak times and switch it back on during off peak times. Once connected, you can control it with your phone or voice assistants like Alexa or Google Home.


Overview:
The Wifi enabled circuit breaker is suitable for 50Hz, 230V/400V, 0-63A circuits. This intelligent recloser circuit breaker can be switched off/on by a smart cell phone using the eWelink app, switched off/on using a timer and switch off/on by cycle.
Features:
• Remote control at anytime from anywhere
• Schedule ON/OFF
• Voice control for Amazon Alexa and Google home
• Overload and short circuit protection
• Over voltage protection
• Energy monitoring
Specification:
• Rated voltage: AC 230V 1P
• Pole number: 1P
• Frame grade rated current: 63A
Package includes:
• 1 x 1P 63A WiFi Switch
You might also like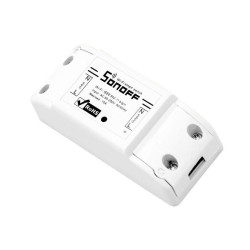 In Stock
Customers who bought this product also bought:
12 other products in the same category:
Regular price
R 290.00
Price
R 261.00
Regular price
R 195.00
Price
R 185.25
Regular price
R 269.00
Price
R 242.10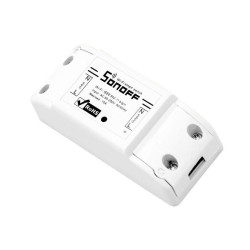 In Stock
Regular price
R 120.00
Price
R 108.00
In Stock
Regular price
R 199.00
Price
R 179.10
Regular price
R 150.00
Price
R 135.00
Regular price
R 170.00
Price
R 161.50
Regular price
R 220.00
Price
R 198.00
Regular price
R 650.00
Price
R 552.50
Regular price
R 240.00
Price
R 216.00